3 Days Adventure Tours
Day one ubud kintamani
Barong and keris dance
Celuk village
Mas village
Kintamani at batur volcano
Bali swing
Tegalalang rice terrace
Barong and Keris Dance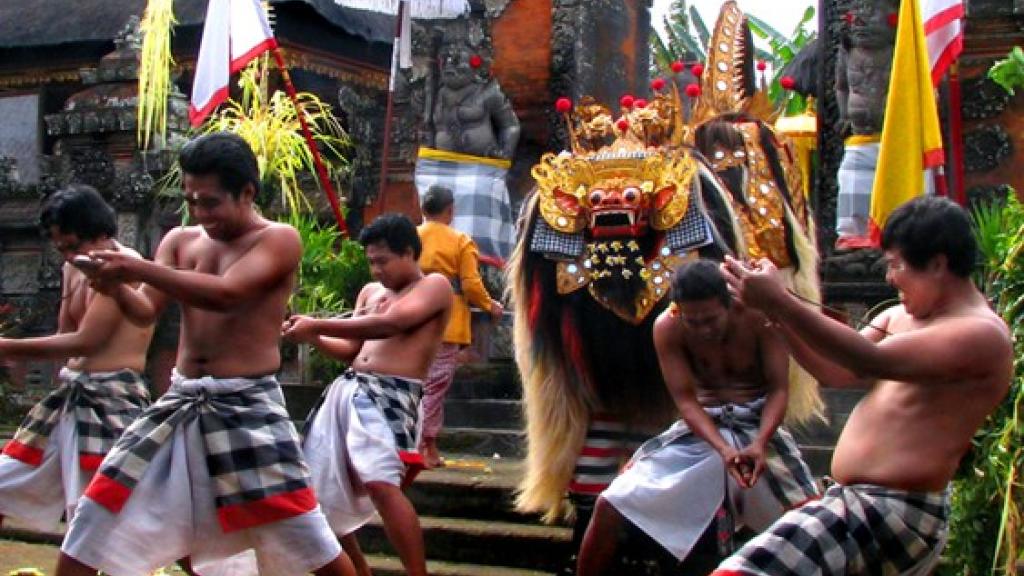 Barong and Kris dance like the kecak dance the Barong and Kris dance is a battle between good and evil spirit. Barong can take various forms but in this dance he takes the form of the dance Barong Keket, the most holy of the Barongs. The Barong Keket is a strange creature, half shaggy dog, half lion and is played by two men in much the same way as a circus clown-horse. His opponent is the witch Rangda.
Celuk Village
The location of Celuk village is situated 8 kilometers away from Denpasar. The place is located at the side of Batubulan village and to get here you have to go to the celuk village to Ubud by passing by it. You will get the infamous Sukawati traditional market is nearby as well, and it's always the best idea to give a halt at the Celuk village and shop all you want. You will get directly to the village from the shop owners and they will happily direct you to the actual place.
Mas Village
Mas Village is one of traditional villages in Bali fundamentally as an artistic countryside by focusing the art of wood carving. This village is famous in the island as Bali Wood Carving Center located in Ubud sub district and Gianyar Regency. It owns the typical style of wood carving art by placing forward the distinguish synergy of the humanism and naturalism. The village's popularity as an art village is famous in the national as well as world wide. It is coming from the highness name of some maestros born and found the spirit and soul of art (Taksu). The famous maestro who was borne at Mas Village is Ida Bagus Tilem.
Kintamani at Batur Volcano
The Kintamani volcano Bali tourist attraction or Mount Batur is one of the active volcanoes in Bali. Mount Batur Bali one of the most popular tourist destinations in Bali. Due to the beautiful caldera scenery and the lake view.
Bali Swing
To help you get detailed information about swing activities in Bali and answer the questions above. Then on this page, I will write tips and guidelines for swing activities as your things to do in Bali as well as other things you need to know before trying out the Bali swing rides.
Tegalalang Rice Terrace
Tegalalang rice terrace field became well-known by tourists and recommended as a place to visit in Bali. Due to the locations of Ubud Tegalalang terraces, between 2 famous tourism sites in Bali, which is Kintamani and Ubud.
Included private car
Lunch
Mineral water
All entrance fee
Parking fee

Day two visiting golden egg of Bali
Angel billabong
Broken beach
Klingking beach
Crystal bay
Angel Billabong
Angel's Billabong is one of the magical spots you can't help but marvel at. A crystal clear tide pool cascades into the ocean on the east coast of Nusa Penida. Out in that ocean, Manta Rays cruise the coast at leisure. In the blog post, I'll give you all the details about Angel's Billabong but also the secret Manta Ray viewpoint around the corner
Broken Beach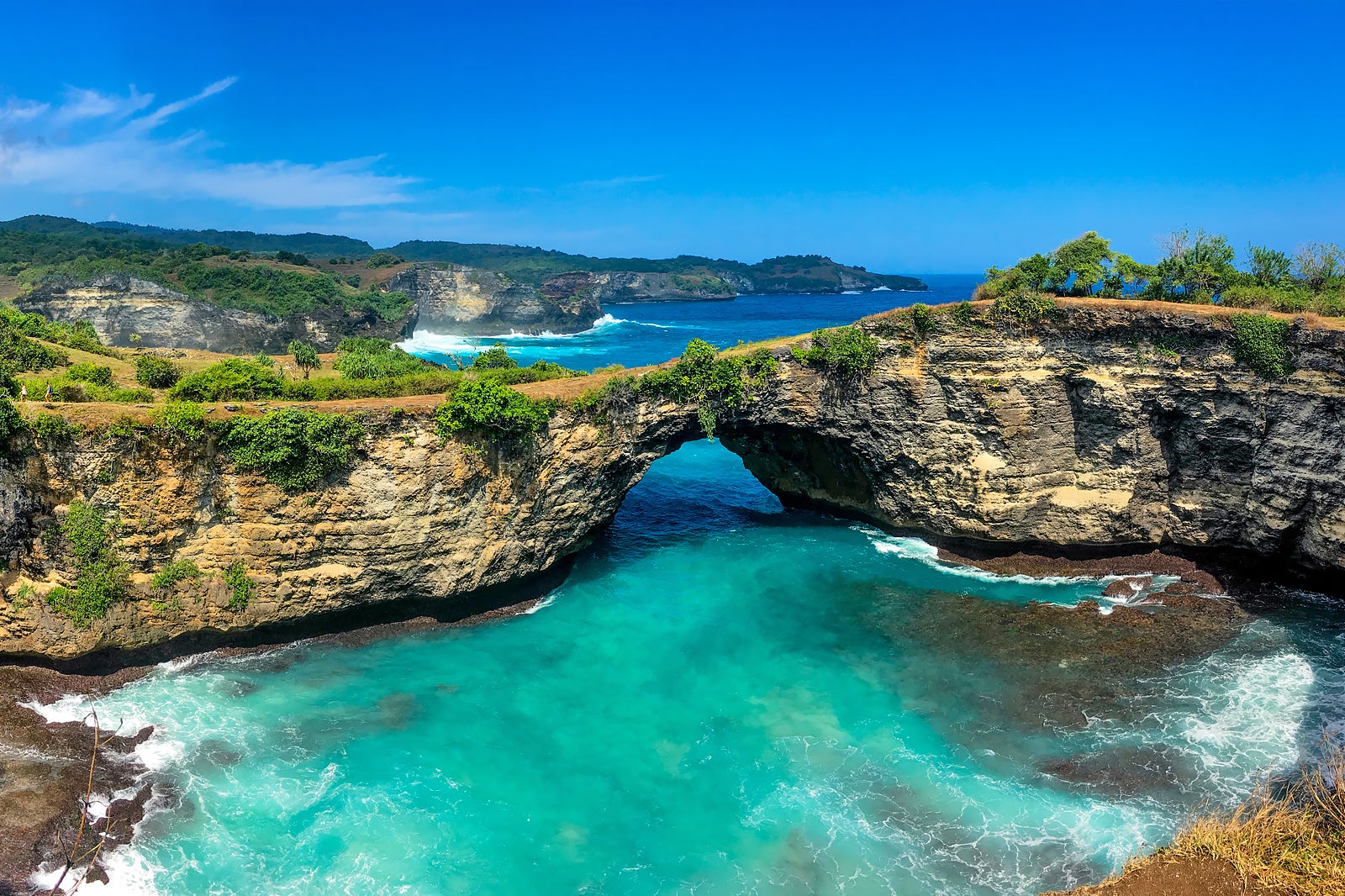 Broken Beach is an incredible little cove on Nusa Penida island. The highlight of the cove and the reason it is called Broken Beach is due to the archway that wraps around the bay allowing water to flow in and out from the ocean. In this blog post, I will share everything you need to know about visiting Broken Beach and tell you about a secret Manta Ray viewpoint only two minutes walk from Broken Beach.
Klingking Beach
Kelingking Beach Nusa Penida Bali is up there with one of the most amazing views and beaches we've seen. So here's all you need to know for your visit.
Crystal Bay
Crystal Bay is also one of the most popular snorkeling and diving spot in Nusa Penida, as it has beautiful corals, exotic fishes and the rare Mola Mola fish from time to time.
Included private car in the island
Return transport from and back to hotel
Mineral water
Lunch
All entrance tickets
Parking fee

Day three Bali Handara Bedugul
Taman ayun temple
Beratan lake
Bali Handara gate
Wanagiri hidden hills
Twin lake
Jatiluwih unesco
Taman Ayun Temple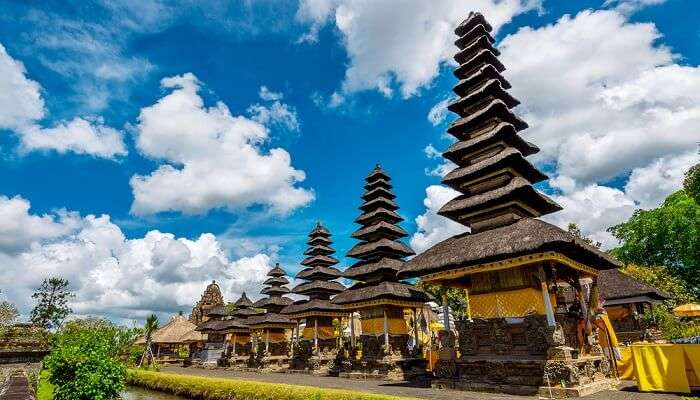 Taman Ayun Mengwi Temple, located on Jalan Ayodya, Mengwi District, Badung Regency, Bali. If you depart from the tourist area of ​​Seminyak, you have to travel a distance of about 25 kilometers to the Kerobokan road, with a travel time of about 1 hour 10 minutes, if there is no traffic jam.
Beratan Lake
Bali Island as one of the tourist destinations in Indonesia is known to have a beautiful natural scenery. There are many types of natural attractions in Bali, either in the form of beaches, volcanic views, natural lakes, rice fields, natural waterfalls, underwater scenery, and forests. However, respectively on this page, I will write about natural lake attractions in Bali.
Bali Handara Gate
Handara Gate is actually the entrance to a golf resort. The traditional Hindu gate symbolises the entrance from the outer world to the temple, or in this case, golf course, and plays an important role in Indonesian culture, particularly in Bali.
Wanagiri Hidden Hills
Wanagiri Hill or more commonly referred to as Hidden Hill Wanagiri is located Jalan Munduk – Wanagiri, Wanagiri, Sukasada, Pancasari, Kabupaten Buleleng, Bali, while this place is just famous among foreign and domestic tourists, where these attractions offer very beautiful views of the hills, where from this place you can see the scenery buyan lake and tamblingan (twin lake view), and also in this place provide a small swing for those of you who want to swing and some sopt photos with a stunning natural landscape background.
Twin Lake
After a first couple of days in Ubud and Canguu, we were ready for a change of pace. We decided on a whim to head north into the mountains to visit the Tamblingan and Buyan Bali Twin Lakes. Within less than two hours, we were transported into a whole new world.
Jatiluwih Unesco
Jatiluwih Rice Terrace is a very famous tourist spot in Bali with a view of a beautiful rice terrace. This place is excellent for tourists, especially tourists who like nature. This is because, the nature is still beautiful with extensive rice fields, fresh air and beautiful scenery. Here, farmers have succeeded in preserving the ancestral cultural heritage to maintain the balance of nature. Meanwhile, the cool air and the life of the living farmers have attracted many tourists to visit this place. And also, this place continues to improve the public facilities to provide a sense of comfort for tourists to visit Jatiluwih Rice Terrace. On the other hand, Subak is a social organization of Balinese people. This organization has managed to protect nature in Jatiluwih and regulate the social life of local people. Therefore, UNESCO has designated this place as a World Cultural Heritage.
Included Private Car
Lunch
Mineral water
All entrance fee
Parking fee

PRICE
USD 184/ pax
Min. 2 pax / packages
Booking
Noted : (*) is required.
Booking Via WhatsApp
Booking Via Email