2 Days Romancing Copackages Tours
Day 1 Ubud Kintamani
Barong and keris dance
Art village ( batik, silver, wood carving )
Kintamani at batur volcano
Bali swing
Tegalalang rice terrace
Barong and keris dance
During your holiday in Bali, most of us want to see or visit the different side of Bali island. One of the authentic sides of Bali is traditional Balinese dance performance which is call Barong Dance Bali.
Art village ( batik, silver, wood carving )
Ubud is a town on the Indonesian island of Bali in Ubud District, located amongst rice paddies and steep ravines in the central foothills of the Gianyar regency. One of Bali's major arts and culture centres, it has developed a large tourism industry. Ubud is being one of the famous village most visited in Bali islands due this village offered with many kind beautiful art, myth, and history. Is perfect tourist destination for those who love with Art and Culture history.
Kintamani at batur volcano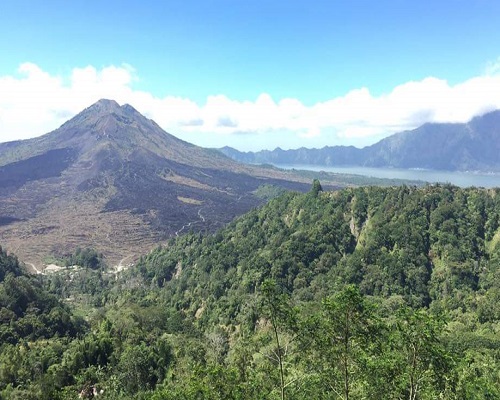 Kintamani Village is the object of mountain tourism is very unique and stunning, with cool air condition in the daytime and cold at night. Kintamani is 1500 meters high, the village of Kintamani his a cool, damp climate suited to growing oranges and passion fruit and on market day, which falls every third day, the main street becomes a bustling chaos of vendors, some of whom have traveled from far away. Tourism Object is located in the area is located in the village of Batur. We can watch stunning natural scenery of Penelokan, a combination of Mount Batur and the expanse of black rock with Lake Batur and on a blue caldera.
Bali swing
Bali Swing Tour is an adventure activity that we created for those of you who want to enjoy swings on the island of Bali with very beautiful scenery in the forest, really the sensation of a tour that is different from the others. Swing in Bali is an activity that has just been introduced, but because of the enthusiasm of the tourists who want to try this activity making swing activities famous among domestic and foreign tourists. The activity is located in the village of Bongkasa, close to Ubud. And this swing attraction can be combined with several tours to visit tourism objects in Bali.
Tegalalang rice terrace
Tegallalang Rice Terraces in Ubud is famous for its beautiful scenes of rice paddies involving the subak (traditional Balinese cooperative irrigation system), which according to history, was passed down by a revered holy man named Rsi Markandeya in the eighth century. Tegallalang forms the three most splendid terraced landscapes in Ubud's shared region, with the others being in the villages of Pejeng and Campuhan.
Included private car
Lunch
Mineral water
All entrance fee
Parking fee
Day 2 : Luxury spa candle light dinner
Spa package
Foot bath and foot massage
Body massage
Face massage
Volcanic body scrub
Volcanic body mask
Luxury Bath
Ginger tea
Body lotion
Candle light dinner on the beach
2 grilled fish
6 grilled prawn
6 grilled clam
2 fried chilli crab
2 grilled lobster
fried squid
steam rice
vegetable
Fresh fruit
peanuts
2 glass red/white wine
mineral water

Included :
private car
mineral water
Romantic decoration on the beach
Set menu per pax

PRICE
Booking
Noted : (*) is required.
Booking Via WhatsApp
Booking Via Email